Background + Design Philosophy

Sarah is a licensed Architect (OAA) at Simmonds Architecture in Ottawa, Ontario, where she acts as a project manager on a variety of residential and hospitality projects. Most recently, Sarah worked at Shean Architects in Ottawa as an Architect for 3 years, and Setless Architecture in Toronto as an Intern Architect and Project Manager for nearly 4 years. Setless' work consists mainly of custom modern detached dwellings, but also includes commercial and hospitality. Sarah also runs a product & architectural design business, creating modern handmade goods - both for home and apparel, while also taking on residential design projects. Sarah has over 10 years experience working in the field of architecture. Previous firms range in size and include Milne Architect, Kariouk Associates, and Stantec in collaboration with KPMB.
Sarah is a graduate from Carleton University's Azrieli School of Architecture and Urbanism Master of Architecture program, where her thesis project received Distinction and was nominated for the Senate Medal of Outstanding Academic Achievement. Her thesis, entitled Productive Residue: Architecture for the Modern Day Vagabond, looked to adapt residual space in the city to create a network of ludic spaces meant for the community to use and re-use. Despite the project being a larger urban plan, each small site was designed individually and allowed for experimentation with many different design-build elements, both conceptually and in one case physically. This experimental built project - Ludicontainer - was featured on ArchDaily as a favourite at the event 'Milieux' where it was exhibited.

Throughout her life Sarah has maintained a 'do-it-yourself' attitude, where solving a problem is seen as a challenge that can never be denied, and learning comes from the process, not the solution. Learning to work with her hands began at a young age, her Grandpa giving her scraps of wood to hammer together into toy boats and cars. That attitude has been maintained, as she always look to find the beauty in the forgotten, and experiment with different ways materials may come together. This translates into her philosophy of architecture and design as a whole. Instead of seeing architecture as an end solution to a problem, she sees architecture as a tool in the search for new possibilities; an experimental laboratory of the cityscape. I believe that design is in the details, or as Charles Eames has said "The details are not the details. They make the design." Architecture is about the experience of the spaces we create, and the way we experience space relies upon how we detail a space - the stitching on a leather hand rail, the change in texture of concrete from smooth to rough, cold steel juxtaposed against warm wood. But most of all, how do these spaces and materials relate to the preexisting conditions? Site specificity is crucial, as well as how the architecture is manifested from a well thought out concept through to completion.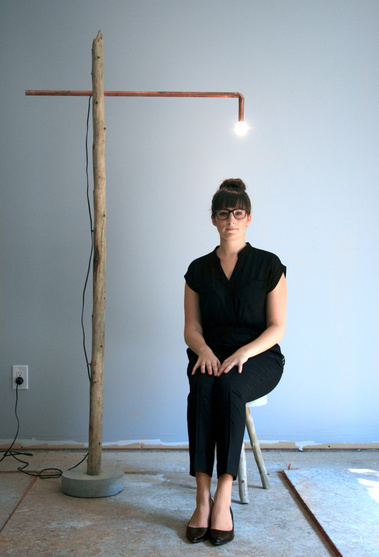 Contact


Sarah Anne Fleming
OAA, M. Arch Professional, B.A.S Design, Carleton University, Ottawa, ON

currently residing in: Ottawa
email: sarah@sarahannedesign.com
phone: 647.992.0646
linkedin